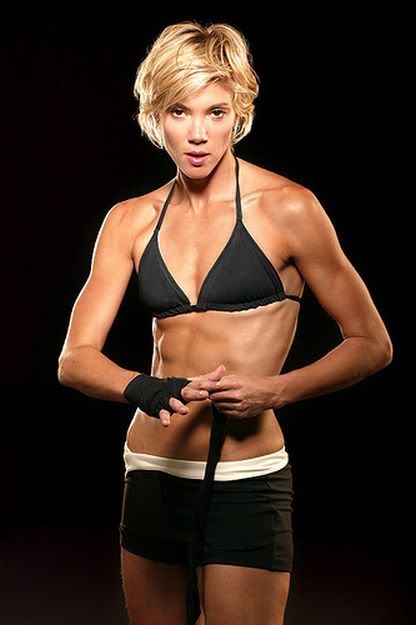 Jackie Warner was born on August 17, 1968 in Fairborn, Ohio.
She is a fitness trainer, probably best known for her work on Work Out, a Bravo TV reality show.
Jackie owns Sky Sport and Spa, a gym and spa in Beverly Hills that she opened in 2002, and an outrageous set of abs.
Besides being a professional personal trainer, Jackie has done work as a model, actress, and script coordinator for Warner Brothers.
Before becoming a fitness star, she founded and co-owned a company in the cellular phone industry that went on to become the third top-grossing cellular phone company in Southern California.
As an actress, she appeared in the Irish comedy TV series "Killinaskully".
You can visit Jackie's website here:
http://www.jackiewarner.com/